Released
today
:
Zero Day
by Jan Gangsei...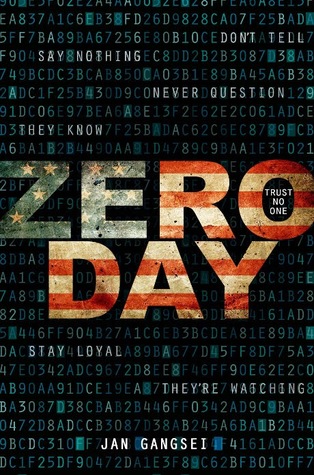 Synopsis:
Eight years ago, Addie Webster was the victim of the most notorious kidnapping case of the decade. Addie vanished—and her high-profile parents were forced to move on.
Mark Webster is now president of the United States, fighting to keep the oval office after a tumultuous first term. Then, the unthinkable happens: the president's daughter resurfaces. Addie is brought back into her family's fold, but who is this sixteen-year-old girl with a quiet, burning intelligence now living in the White House? There are those in the president's political circle who find her timely return suspicious.
When the NSA approaches Darrow Fergusson, Addie's childhood best friend and the son of the president's chief of staff, he doesn't know what to think. How could this slip of a girl be a threat to national security? But at the risk of having his own secrets exposed by the powerful government agency, Darrow agrees to spy on Addie.
It soon becomes apparent that Addie is much more than the traumatized victim of a sick political fringe group. Addie has come with a mission. Will she choose to complete it? And what will happen if she does?
Zero Day was AWESOMESAUCE! It was an entertaining, well-paced, political thriller that left me salivating for more. The ending definitely leaves a strong possibility of a sequel and a book this good? Definitely should get one!
Zero Day introduces us to Addie, the teenage daughter of the President of the United States who has been missing for eight years. Miraculously, Addie escapes her captors and is reunited with her family and long-lost friends. We quickly learn though that Addie is hiding some pretty major secrets-- secrets that could get not only herself killed, but others as well. As the stakes get higher and higher, Addie is faced with doubts about what she's been told, and what she is supposed to do. Will she make the right choice in the end or will the choice be made for her? Hold on to the edge of your seat because this is one fast ride by Jan Gangsei.
LOVED this book! I decided to read it because it had a Scandal-like feel to it and who doesn't love Scandal?! It really did not disappoint. I had a really hard time putting it down and kept telling myself, "just one more chapter!" The hallmark of a great book is when you're completely unable to honor that promise to yourself. REALLY hoping for a sequel because I can't wait to see what happens next. SUCH a fantastic story!