Welcome to Manic Monday on TUESDAY! You have to love busy work weeks! Normally, Manic Monday is all about finding things to look forward to on Tuesday because we all know Tuesday means NEW RELEASES!! So on each Monday, I highlight a book or two that are coming out the next day. Just a little something to help my followers find that silver lining!
Since today is Tuesday, I'll be highlighting a book that actually releases today. So if you're looking to grab a new read today, this one could be for you! The book I'm highlighting today is
Balthazar
by Claudia Gray: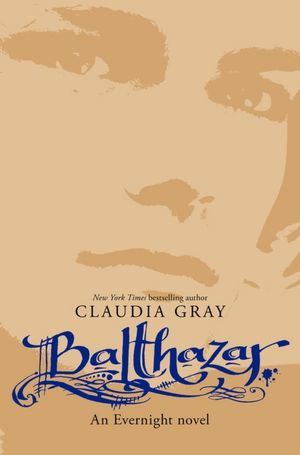 Synopsis:
Haunted by memories from his first days as a vampire, Balthazar has spent hundreds of years alone—without allies, without love. When he emerges from his isolation to help Skye Tierney, a human girl who once attended Evernight Academy, Balthazar has no idea how dangerous it will be. Skye's psychic powers have caught the attention of Redgrave, the cruel master vampire responsible for murdering Balthazar and his family four centuries ago. Having learned of Skye's powers and the remarkable effect her blood has on vampires, he plans to use her for his own evil purposes. As they stand together to fight the evil vampire, Balthazar realizes his lonely world could finally be changed by Skye...just as Redgrave realizes that he can destroy Balthazar once and for all by taking her for his own.

In a story filled with forbidden love and dark suspense, one of the most beloved characters in Claudia Gray's New York Times bestselling Evernight series will captivate readers with his battle to overcome his past and follow his heart.
SQUEEEEEEE! I really enjoyed the character of Balthazar in the
Evernight
Series
and I can't wait to read a book where he takes center stage! And YOWZA!! This one sounds AHHHHH-mazing. Love, danger, romance, vampires... what's not to love? Bring it!!