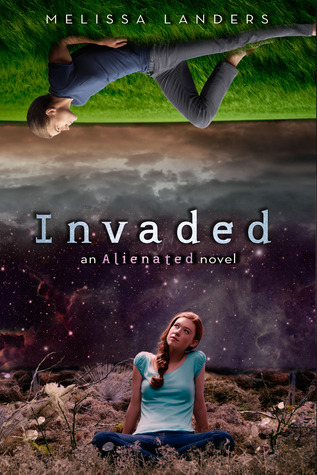 Synopsis:
The romantic sequel to Alienated takes long-distance relationships to a new level as Cara and Aelyx long for each other from opposite ends of the universe...until a threat to both their worlds reunites them.
Cara always knew life on planet L'eihr would be an adjustment. With Aelyx, her L'eihr boyfriend, back on Earth, working to mend the broken alliance between their two planets, Cara is left to fend for herself at a new school, surrounded by hostile alien clones. Even the weird dorm pet hates her.
Things look up when Cara is appointed as human representative to a panel preparing for a human colony on L'eihr. A society melding their two cultures is a place where Cara and Aelyx could one day make a life together. But with L'eihr leaders balking at granting even the most basic freedoms, Cara begins to wonder if she could ever be happy on this planet, even with Aelyx by her side.
Meanwhile, on Earth, Aelyx, finds himself thrown into a full-scale PR campaign to improve human-L'eihr relations. Humans don't know that their very survival depends on this alliance: only Aelyx's people have the technology to fix the deadly contamination in the global water supply that human governments are hiding. Yet despite their upper hand, the leaders of his world suddenly seem desperate to get humans on their side, and hardly bat an eye at extremists' multiple attempts on Aelyx's life.
The Way clearly needs humans' help . . . but with what? And what will they ask for in return?
It had been quite awhile since I read the first book, Alienated, so I was nervous that getting back into things would be difficult for me. Boy, was that fear unfounded!!! Melissa Landers just has a way about her writing that completely ensnares you. Slipping back into this world felt as comfortable as putting on my favorite pair of worn-in jeans.
Invaded picks up where the first book left off, with Cara traveling to L'eihr while Aelyx remains behind on Earth. Cara has a difficult time adjusting on her new planet and it's clear that many L'eihrs are not happy about her being there. Cara is framed for some crimes that pack some extremely hefty penalties and she begins to struggle with knowing who to trust. Meanwhile, on Earth, Aelyx is plagued with assassination attempts on his life, attempts that his government is very quick to overlook...
Cara and Aelyx begin to realize that everything is not as it seems and that The Way is hiding some pretty massive secrets. Will they be able to figure things out in time or will the life they planned together be destroyed before it even begins? Strap yourself in for some intense interplanetary love and strife with our favorite humans and L'eihrs.
SQUEEEEE! Returning to this world was awesomesauce, these books are SO good! Some of my favorite things:
*The planet L'eihr. Landers does a wonderful job describing this new and interesting planet to readers. Sidenote: I want a house pet, but preferably one who doesn't want to pee on my pillow.
*Cara and Aelyx... the love. Oh, the love. I just adore this fictional couple, keeping things strong even as they are literally worlds apart.
*Syrine's character development. From most-hated to quite-liked, I'm impressed by her transformation.
Of course there's a ton more that I loved about this book but you'll just have to read it for yourself to see. You will NOT be sorry!