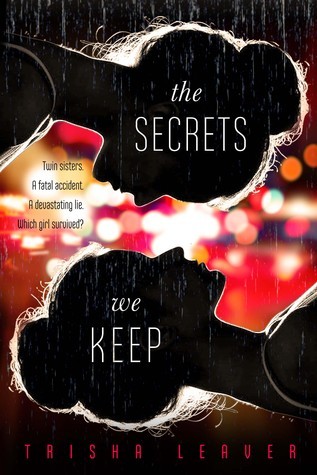 Synopsis:
A girl takes over her twin sister's identity in this emotionally charged page-turner about the complicated bond between sisters.
Ella and Maddy Lawton are identical twins. Ella has spent her high school years living in popular Maddy's shadows, but she has never been envious of Maddy. In fact, she's chosen the quiet, safe confines of her sketchbook over the constant battle for attention that has defined Maddy's world.
When—after a heated argument—Maddy and Ella get into a tragic accident that leaves her sister dead, Ella wakes up in the hospital surrounded by loved ones who believe she is Maddy. Feeling responsible for Maddy's death and everyone's grief, Ella makes a split-second decision to pretend to be Maddy. Soon, Ella realizes that Maddy's life was full of secrets. Caught in a web of lies, Ella is faced with two options—confess her deception or live her sister's life.
The Secrets We Keep was definitely an interesting read... Can you imagine trying to live your dead twin's life? Craziness! This book is full of promise and is definitely a solid read. Unfortunately, I couldn't completely get there emotionally so my rating is a little lower than most peoples.
The Secrets We Keep introduces us to Ella and Maddy, twin teenage girls who have drifted apart in the past couple of years. When the unthinkable happens and the girls are in a horrific car accident, Ella wakes up with no recollection of who she is. When she realizes the truth, she decides to keep letting her family, friends and everyone else believe that it was Maddy who survived. Ella soon realizes that living someone else's life is not as easy as she thought it would be, especially when secrets begin to unravel. Will Ella continue to live the lie or will the truth will out? All is revealed in this emotional tale by Trisha Leaver.
This book was really good but I smelled the truth about Maddy coming a mile away and at times, it was hard to be emotional about her loss. That being said, I did manage to tear up at the end so it did snag me emotionally eventually, just not as early as I'd hoped. This is still a SOLID read though, one I highly recommend.