Welcome to Manic Monday! Manic Monday is all about finding things to look forward to on Tuesday, because who loves Monday? And we all know Tuesday means NEW RELEASES!! So each Monday, I'll highlight a book or two that are coming out the next day. Just a little something to help you find that silver lining!
The book I'm highlighting this week is
The Last Echo
by Kimberly Derting: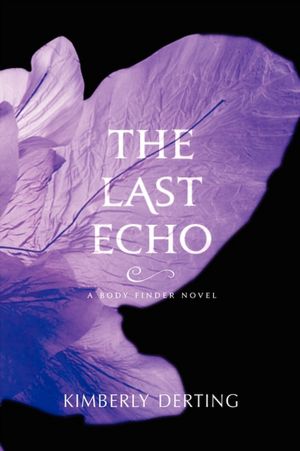 Synopsis:
In the end, all that's left is an Echo.

Before, Violet's morbid ability to sense the dead led her to uncover dark murders and long-buried secrets in her small town. Now that she's working with a special investigative team, Violet hopes she can help even more people—whether by saving a life or catching a killer.

Although she's relieved to finally be honest about what she can do, her instant connection with her mysterious partner, Rafe, is both confusing and unsettling, and their unique bond creates tension with her boyfriend, Jay. When she discovers the body of a college student murdered by "the collector," Violet refuses to give up on the case. With her own relationship on the line, Violet doesn't realize that the serial killer is looking to add to his collection and that she may have caught his eye. Will the life Violet has to save be her own?
YAYY! What a wonderful series! The Last Echo is book three in
The Body Finder Series
. If you haven't checked it out before, do so!! There will be a fourth book in the series, due out in 2013. Enjoy! *XOXO*