Welcome to Manic Monday! Manic Monday is all about finding things to look forward to on Tuesday, because who loves Monday? And we all know Tuesday means NEW RELEASES!! So each Monday, I'll highlight a book or two that are coming out the next day. Just a little something to help you find that silver lining!
The first book I'm highlighting this week is
Born Wicked
by Jessica Spotswood: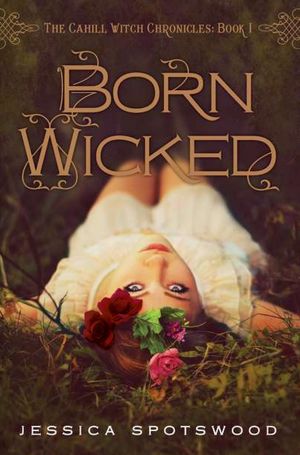 Synopsis:
"Blessed with a gift..."cursed" with a secret."

Everybody knows Cate Cahill and her sisters are eccentric. Too pretty, too reclusive, and far too educated for their own good. But the truth is even worse: they're witches. And if their secret is discovered by the priests of the Brotherhood, it would mean an asylum, a prison ship - or an early grave.

Before her mother died, Cate promised to protect her sisters. But with only six months left to choose between marriage and the Sisterhood, she might not be able to keep her word . . . especially after she finds her mother's diary, uncovering a secret that could spell her family's destruction. Desperate to find alternatives to their fate, Cate starts scouring banned books and questioning rebellious new friends, all while juggling tea parties, shocking marriage proposals, and a forbidden romance with the completely unsuitable Finn Belastra.

If what her mother wrote is true, the Cahill girls aren't safe. Not from the Brotherhood, the Sisterhood - not even from each other.
This one sounds REALLY interesting. I'm not usually into "period pieces", but this one sounds too good to pass by. And the cover is so pretty! What can I say, I totally judge books by the cover :)
The second book I'm highlighting is
The Hunger Games: Official Illustrated Movie Companion
by Kate Egan: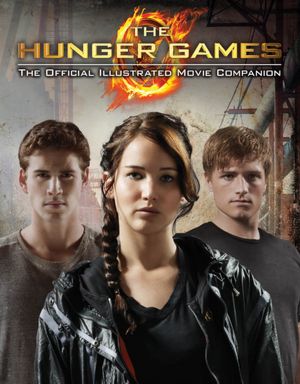 Synopsis:
The New York Times bestseller by Suzanne Collins is now a major motion picture -- and this is your guide to all of the movie's excitement, both in front of the camera and behind it. Go behind the scenes of the making of The Hunger Games with exclusive images and interviews. From the screenwriting process to the casting decisions to the elaborate sets and costumes to the actors' performances and directors' vision, this is the definitive companion to the breathtaking film.
Do I really even need to explain this choice? I CANNOT wait for The Hunger Games movie!! To see such an amazing story brought to the big screen? AH-mazing!! The trailers look awesome, I can't wait to see it!! :) *ubersquee*
Hope Monday is treating you all well! And for those who watched the Super Bowl last night and who, like me, wanted the Giants to win... YAY! YAY! YAY! :)